Need you like water in my lungs
Need you like water in my lungs
I've had the flu. It sucks. It kinda crept in 2 weeks ago. Starting as just a little cough. I could tell there was something in my lungs, but it wasn't a huge deal. By last Sunday, the aches in my hips and my knees had started. I initially attributed it to chasing my kids around all weekend.
However, when I woke up Monday, I had hit full peak bullshit. Most importantly, I couldn't talk. I tried the usual thing, make some hot tea… try and loosen up whatever was going on in there. That didn't work. In fact, it still hasn't. We're 9 days in, and I still can't really talk. I can croak. I missed the entire week of work. It wasn't until Saturday that my fever finally broke. On Monday, I trudged to work. Even though I couldn't speak clearly or for any length of time. I assumed that I would be able to convince management to give me some other task. Something to keep me off the phones.
Of course, I would be wrong. I managed to chew up the first half of yesterday getting caught up on what changed in the previous week. But the center manager wanted me on the phone at that point.
This brings me back to extreme dysphoria. Let's talk about my dysphoria. My voice. I hate my voice. Since the earliest parts of my transition, I listed my voice as being the thing that made me dysphoric the most. I've worked very hard to get a passable female voice on the phone. One where I don't have to argue with customers and other employees about my gender and my very existence. Obviously, in my current condition, I sound like a 70 year old man that smokes 3 packs a day with a terrible smoker's cough.
However, as is with most things trans related, my employer just doesn't really give a shit. I've been told how smart I am, how well I know the systems, and my ability to troubleshoot problems and correct them better than some of the people actually tasked with that job. So, why not let me help reps with their orders. Apply promos, do something productive. Something that has to be done anyway. Nah. I don't sell enough stuff to get a job where my skill set is actually utilized.
Let's put the transgender woman on the phone so that she can be aggressively misgendered all day long. Fuck my life.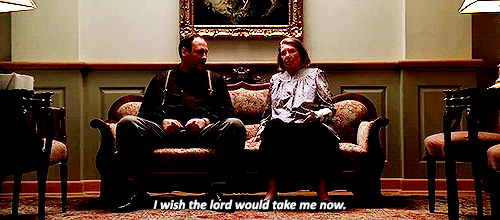 So I did what any sane person would do, I filed for another Job Accommodation. I go back to the doctor tomorrow. She's probably going to tell me I have pneumonia or lung cancer or some such shit.
HOWEVER COMMA…
Before I go to my primary care doctor to be given news of my impending slow, painful, and probably humiliating death… I have a consult with a plastic surgeon to talk about my boobs. I'm going to the wizard to talk about boobies. This is all very exciting.
I'm hoping, but not holding my breath, to have that done by the end of the year. Since I'm pretty much maxed out on my out of pocket costs with my insurance, why not? I mean, my lovely company might not care about my mental wellbeing, but they can pay for some consolation prizes.
Comments
comments